Seasonal and Extended Stay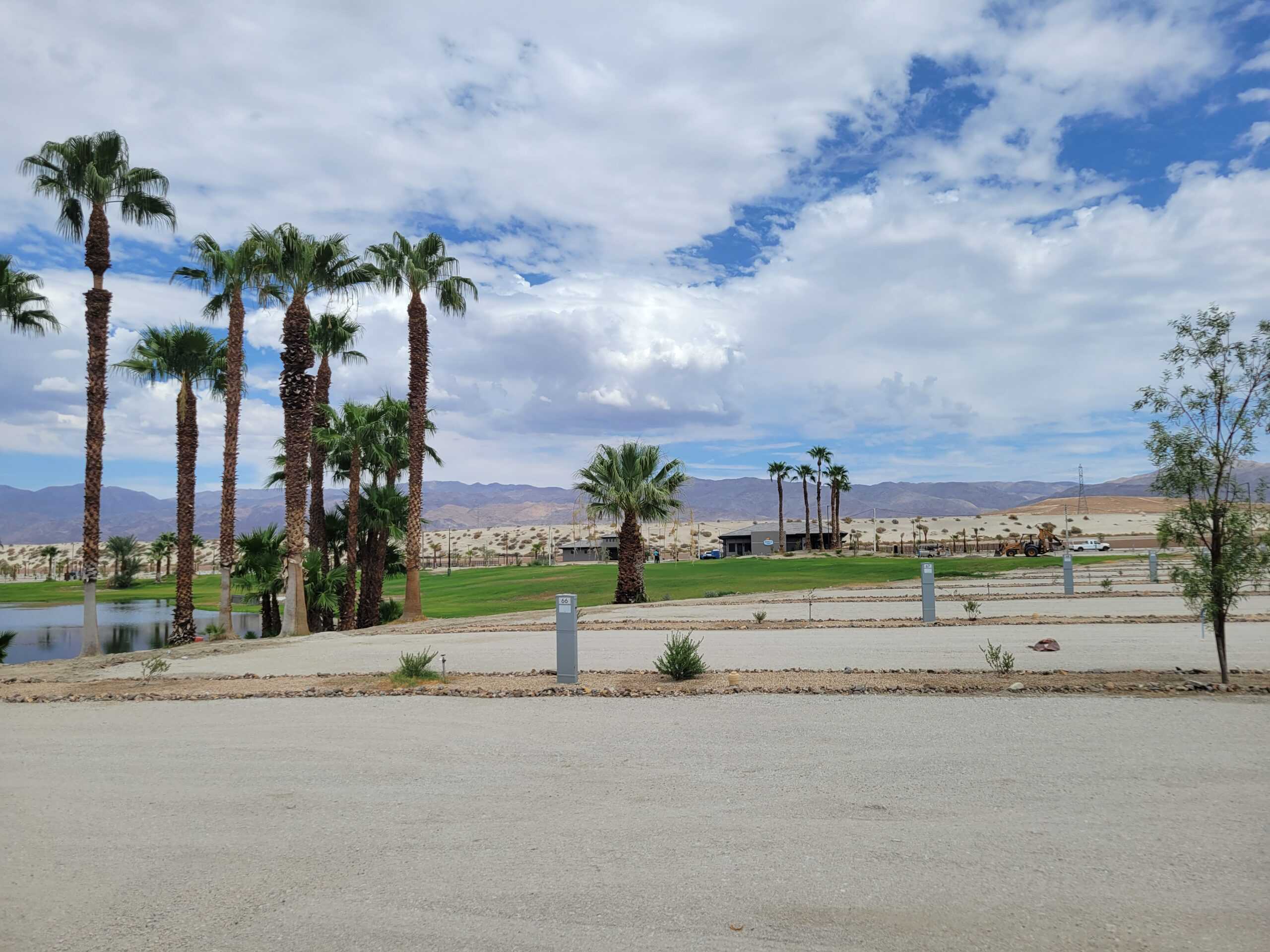 Weekly prices are subject to a 10%- 25% reduction, depending on the time of year, if you book 7 or more nights.
Use promo code WEEKLY to receive your discount.
Promo codes are entered in the reservation Shopping Cart after providing your contact info but before providing payment information. Promo codes are case-sensitive.
Whether you plan to stay only a few months or the season we are excited to welcome you to Coachella Lakes!
All Motorhomes, 5th Wheels, and Travel Trailers 10 years or newer can make a monthly reservation for up to 6 months. Pop-ups and Truck Campers are not permitted for monthly stays. If your rig is older than 10 years but in excellent condition or has been restored, please send photos of all 4 sides to clrvinfo@crrhospitality.com for approval prior to making a reservation.
When reserving a monthly site, you will need to enter the same date of the month into the next month. For example, from January 24 to February 24. No promo code is needed.
Open 9 am – 5 pm daily PST
Electrical Charges:
All monthly stays are charged an electric fee.
September 2023 – April 2024 is $99 per month
May 2024 – September 2024 is $250 per month
October 2024 forward is $125 per month
Deposits:
Monthly reservations require a 50% deposit of the first month if booked more than 30 days prior to arrival. If booked 30 days or less prior, a deposit equal to the full month is required. Monthly bookings cannot exceed 6 months at a time. Guests must leave the Resort for at last 2 nights before they can return for another 6 months.
Requirements:
All guests must adhere to the Resort's Terms and Conditions
All Guests staying 1 month or more must sign a physical copy of the Resort's Terms and Conditions within 7 days of arrival and provide their Recreational Vehicle (RV) and/or tow/pull vehicle registration and insurance information to the Office prior to arrival.
All RVs at Coachella Lakes must be moveable within a 24-hour notice.
Monthly Payment:
A method of payment is required to be on file for all reservations. For monthly reservations, the credit card on file will be charged the full amount on the due date. Payments will be set as automatic payments (auto-pay). Any exceptions to autopay must be approved in advance by management.
To change the method of payment, please contact Guest Services a minimum of 2 days prior to the due date.
Late Payments:
Monthly reservations are due on the 1st day of the billing cycle. The resort allows a 2-day grace period. On the 3rd day the ejection process will begin.
If you have any questions or concerns, please contact us!
We look forward to welcoming you to our community!