Our K9 Corner locations are 52-foot-long back-ins. All K9 Corner reservations include a doggy bag with a to-go dog bowl, a K9 Corner bandana, a flashlight/bag combo, and your choice of a tennis ball or rope toy. Each reservation is only allowed one doggy bag.
It's all right if you don't want a K9 Corner site. Doggie bags are available for purchase at the Resort Store or can be added to your reservation. Check out our events schedule for activities for your fur babies!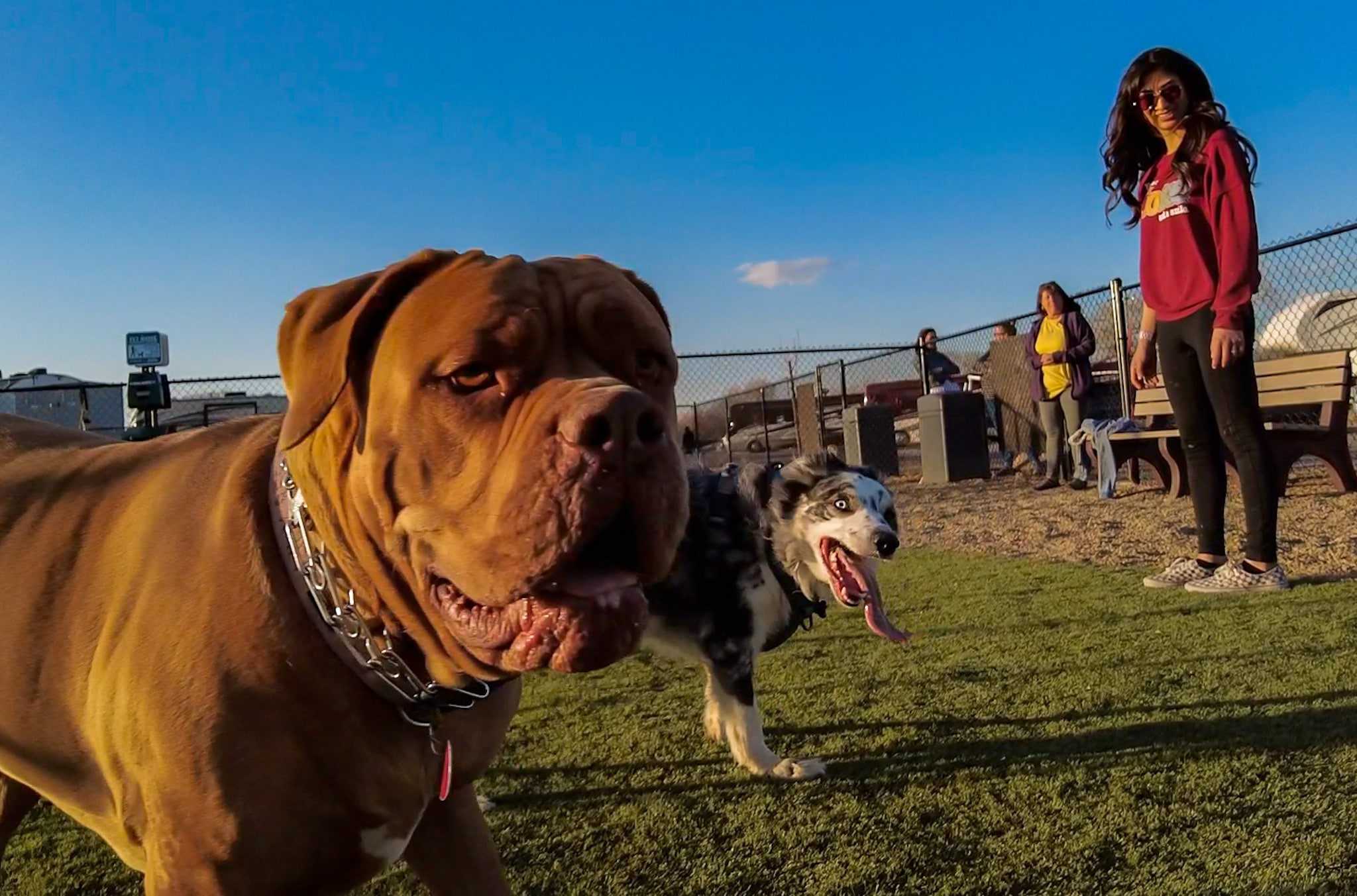 Our campsites prioritize families, including your four-legged friends! All your beloved pups will surely give our K-9 Corner a pawsitively high rating! If they like having a lot of space to run about in, chase balls, and jump through hoops, they will surely enjoy their experience at our K-9 Corner. No worries if maxin' and relaxin' is more your canines speed, there's plenty of space for them to work on their tan and enjoy belly scratches, too. It's a ruff life but someone's got to live it.